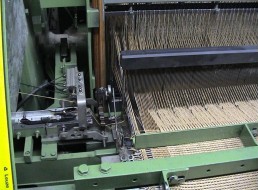 Posted on July 4, 2015 by Belca in Weaving

Belca is a manufacturer of luxury flatweave carpets and technical textile. With our jacquard weavinglooms we can make any kind of design flatweave carpet. We want to offer our commission weaving service to businesses and organizations. Are you the owner of a hotel, office, interior shop, … We can weave your own custom wall […]

No Comments. Continue Reading...